Additional Resources
Charles McGuigan Biography
Chief Deputy of South Dakota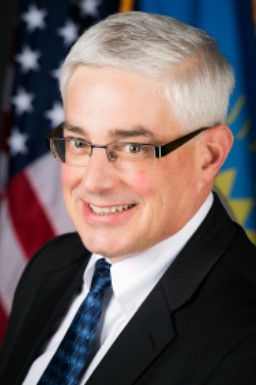 Charlie is a 1988 graduate of the University of South Dakota earning a Bachelor of Science in History. He is a 1991 graduate of the University of Montana School of Law earning his Juris Doctorate with honors. While at the University of Montana he served on the editorial board of the Public Land Law Review.
In 1991 he joined the South Dakota Attorney General's Office as an Assistant Attorney General in the Appellate Section. In 1993 he moved to the Natural Resource Section where he prosecuted and litigated environmental, natural resource and Indian law cases. In 1995, he also took on the duties of the Legislative Director for the Attorney General's Office. From October 2006 to December 2007 he served as Legal Director for the Conference of Western Attorneys General. Charlie was appointed Chief Deputy in November 2007.
In 2002, he received the Jim Jones Public Service Award from CWAG for his service to the western states. In 2015, he received the Nelson Kempsky Management Award from CWAG, and in December 2019 he was recognized by the National Association of Attorney's General with the Senior Staff of the Year Award.