Additional Resources
Crime Victim Services
The Division of Criminal Investigation currently employs four victim witness specialists. The program was developed to provide victim services in rural areas and where services are not currently available. Holding the perpetrator accountable and insuring the victim's safety is essential in making this program successful.
The four victim witness specialists are placed across the state. Western South Dakota position is based in Rapid City, and is covered by Elizabeth Tice-Eiesland. Heather Tjaden is based in Pierre and covers Central South Dakota. Gretchen Slate is based in Yankton and covers South Eastern South Dakota. And Cindy Schmit is based in Brookings and covers North Eastern South Dakota.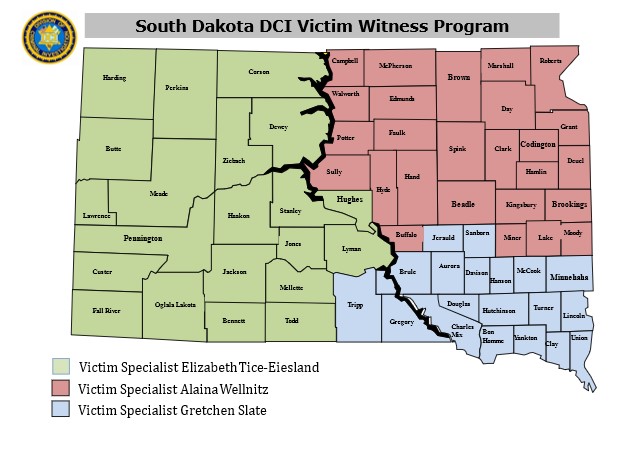 If you have any questions about services, please contact the victim witness provider in your area, or your county state's attorney office.